Eva Marisaldi
Eva Marisaldi, a visual artist, lives and works in Bologna.
She was the featured artist at Arte Fiera 2020, with "Welcome".


I remember a series of works by Dutch designers at the Certosa Monumental Cemetery in 2008. The works were created only with fresh flowers, and the effect, in such a cold place, was deeply emotional.
(You are also invited to see the 200-year-old cypress in the First World War Memorial: beautiful! overwhelming! alive!) Certosa Monumental Cemetery, nel 2008. Gli interventi erano realizzati esclusivamente con fiori freschi. L'insieme era struggente, in un luogo così freddo.
NdR
In 2008, Mario Claudio Bertuccio, visual designer, decorated a number of funeral monuments in Bologna's Certosa Cemetery in cooperation with the Dutch Flower Council and Oasis Floral Products. The initiative was part of the week devoted to Discovering European Cemeteries. "We showed that flowers can be used to decorate statues and monuments more creatively than that way suggested by tradition: a romantic view, full of powerful emotions linked to the communicative values of floral elements combined with the silent presence of indescribably beautiful sculptures. The images let you experience the decorations individually, personally, released from customary historical concepts, in harmony with today's modern spirit".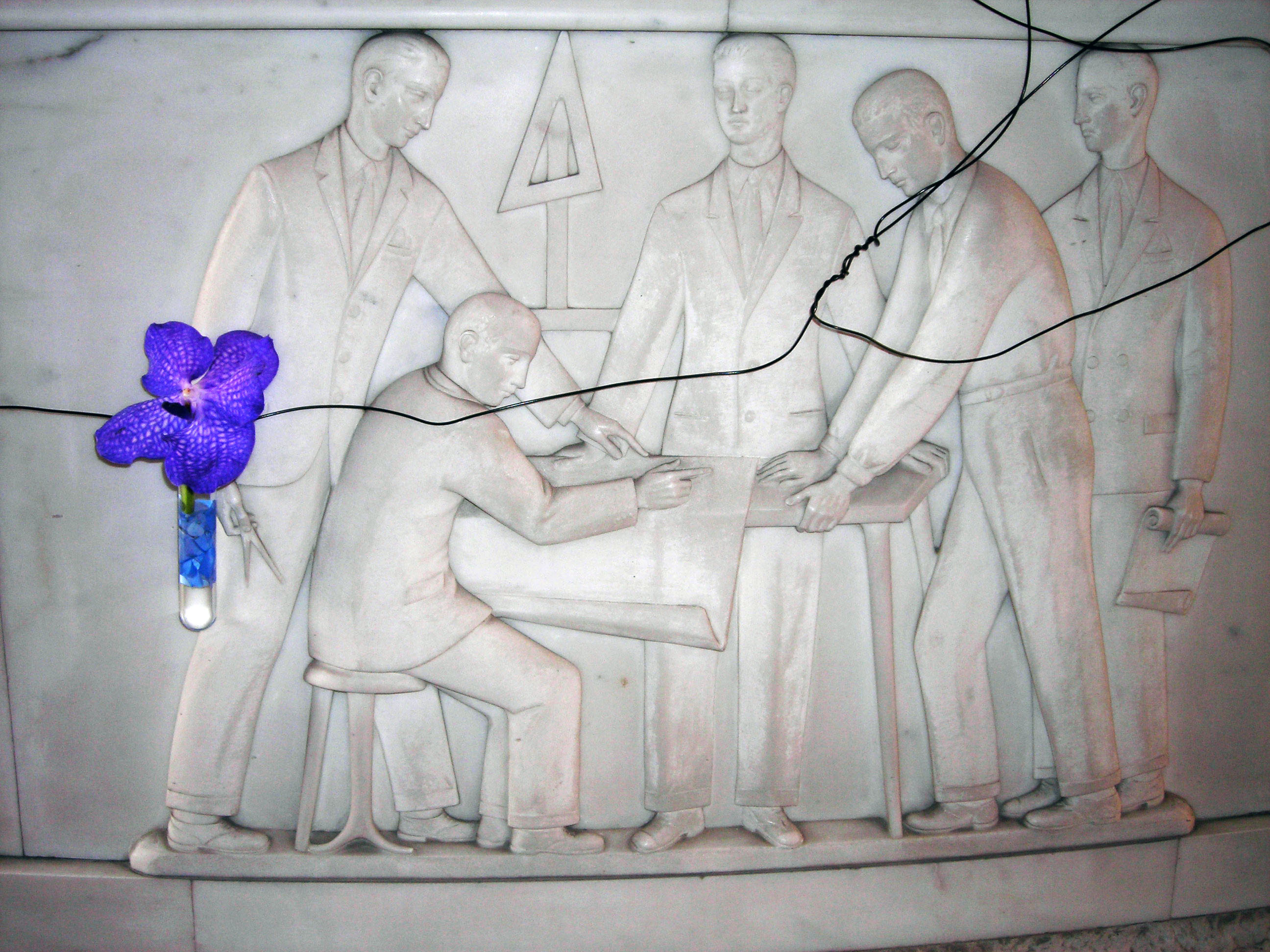 Back