Chiara Casarin
Chiara Casarin is the director of the Civic Museums of Bassano del Grappa and a curator of contemporary art. She has curated numerous shows and publications for Italian and foreign public institutions as well as for private bodies and collectors, and proposes a new concept of museums for the 21st century, declaring that they should become cultural poles and points of reference for contemporary artistic creation based on the history of Italian and European art. She was a professor at Ca' Foscari and IUAV in Venice, contributes to many Italian publications, and is the author of several books, including "L'Autenticità nell'arte contemporanea" (published by ZeL Edizioni).
At Arte Fiera 2020 she was in the jury of the A Collection Award.

I've always been interested in two things: translation and turning things upside down. Let's start with the second one: we can take a painting, see what's hidden behind it and discover new details; we can stand on our head to see a sculpture upside down and enjoy the magic of an unusual perspective; we can have a curator create a work and have an artist organize the show. Or we can take a painter and have her weave a tapestry and ask a master weaver to design an artwork. I just love to turn things and possibilities upside down, reverse opinions and roles, make certainties crumble. Translation isn't very different: we take a piece written in one language and express it in a different one. We can take a work of architecture and transform it into poetry, make a piano sonata into a painting (you might call this transduction, but it makes no difference here); or you could decide that a satellite photo has to become a tapestry. This is how A Collection was established: by combining these two mechanisms, adding a young and highly creative artist, and framing everything in a vision that expresses our love for the planet. To tell the truth, it didn't happen from things that interest me, but I completely agree. A Collection now has 12 tapestries by 12 different artists. Eleven were exhibited at Palazzo Barolo in Turin last November and are now at Muse in Trento. The twelfth is now being created thanks to Arte Fiera, where we found The Cool Couple (of whom we are very proud), winners of the Residence Award that Giovanni Bonotto and I sponsored. The project, a work in progress, demonstrates that plastic bottles removed from the ocean can become luxury items, and that, sometimes, works of art can be a marvellous game that saves lives.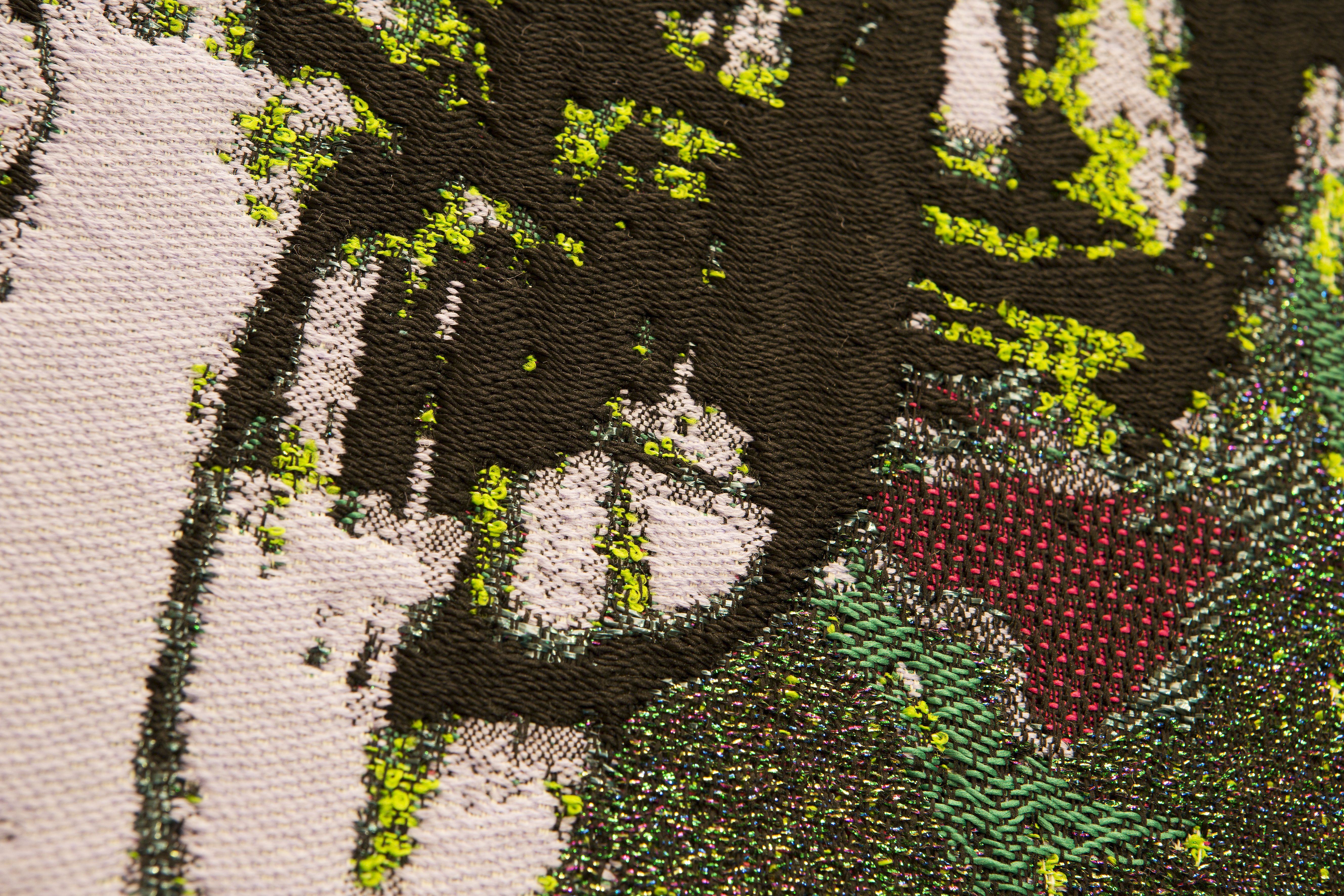 Giovanni Bonotto, Barocco 4.0, 2019
Photocredit Daniele Bottallo
Back