Eva Brioschi

Art historian, curator of the La Gaia Collection in Busca (CN), Eva Brioschi was a member of the Jacobacci & Partners Award jury at Arte Fiera 2019.


Bologna, "the fat" is one of the nicknames given to this city located between northern and central Italy. A cultural watershed, this generous city is almost always under a layer of snow at the end of January. Bologna is hardworking but also hedonistic; young, but aware it goes back millennia.
Every year I come to Bologna to immerse myself in the city's florid abundance, in the plethora of events, exhibitions and meetings, always returning home treasuring a little discovery I have made, a confirmation I have received or a subject I have had enlightenment on.
Not a lover of extra-ordinary things, I am naturally drawn to things that lift the veil and show the nuances of the ordinary. I am often transfixed before works that stand mute, sufficient unto themselves in their solid fixity. It is almost an erotic encounter: the work returns my gaze, giving me a view of myself that I do not recognize, filling me with an impetus that comes from a place I do not know, prompting thoughts and references that perhaps were only hidden in some corner of my memory.
This year, my 'encounter' came with Carlo Benvenuto.
Thank you Carlo Benvenuto. Thank you gallerists Mario and Emilio Mazzoli. Thank you Bologna.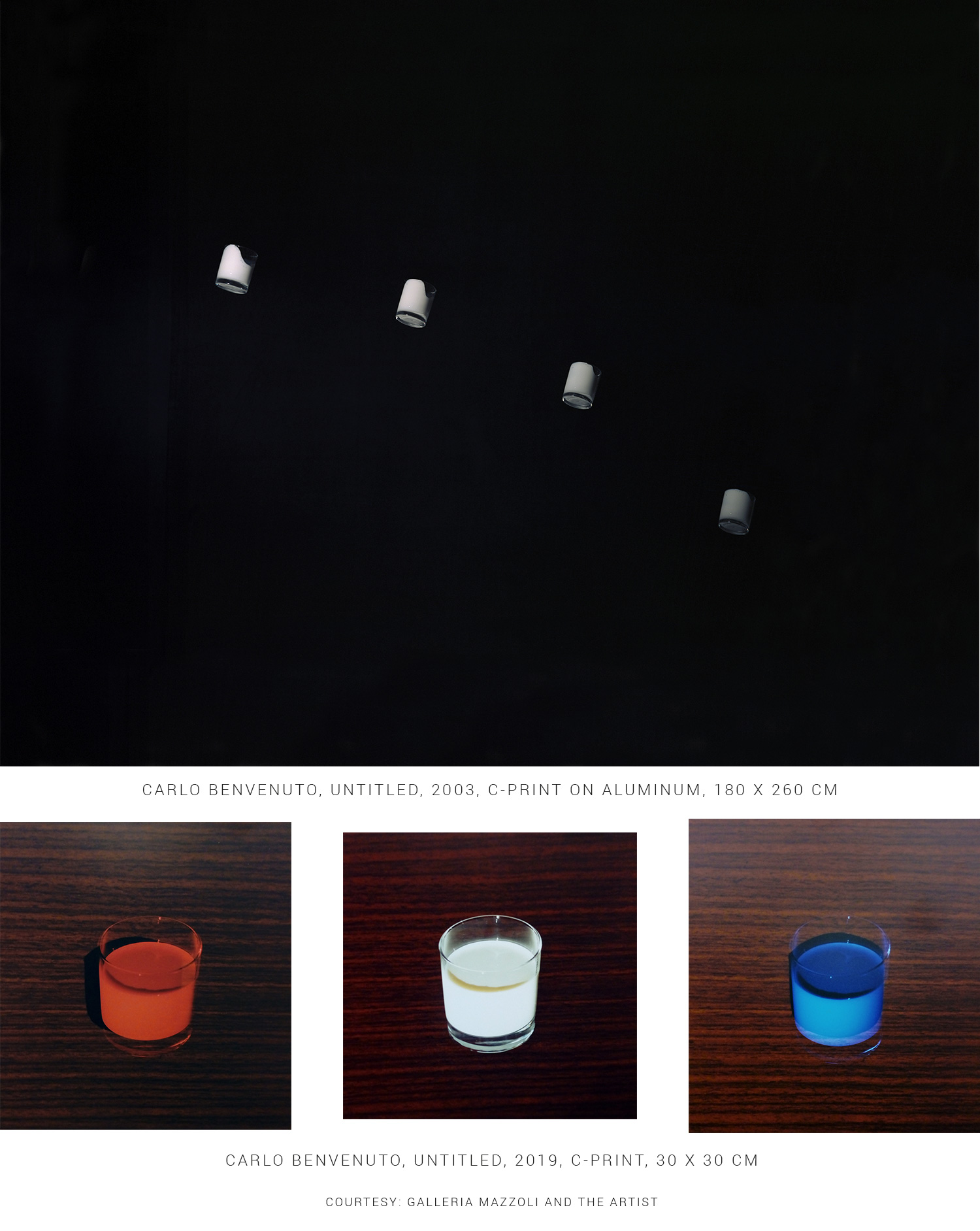 Back