Fabiola Naldi
Fabiola Naldi is an art historian and curator. She teaches Art Appreciation at Bologna University, Problemi Espressivi del Contemporaneo at the Bologna Academy of Fine Arts, and Storia e Teoria dei Nuovi Media at the Bergamo Carrara Academy. She is a member of the Board of Directors of the Bologna Museum Institute.
For Arte Fiera 2019, Fabiola Naldi was a member of the jury for the Rotary Award.


I was asked to describe an event, a person, a moment that was special for me as well as for Arte Fiera. My recollection includes a person, a place, and countless shows and collaborations, including with BolognaFiere. The person in question is Mauro Manara (1955 – 2004), who for many years "cared for" a small space in the province: the Galleria Comunale d'Arte Contemporanea in Castel San Pietro Terme, near Bologna. I'm particularly attached to this place because of the many shows I saw when I was a student as well as the ones I have curated. In those few rooms, artists (many of whom are still active) were always free to experiment, to "make mistakes" and, especially, to discuss their work when everyone sat around the dinner table. The image I've chosen portrays Cesare Pietroiusti, one of the most constant presences at the Gallery as well as one of his generation's most important artists. I was at that long and exhausting performance of "Pensiero Unico," so the photo becomes a hypertext, an opportunity to recall both my dear friend Mauro Manara and the importance of all those alternative and peripheral spaces which, on a par with large museums, present the history of contemporary Italian art.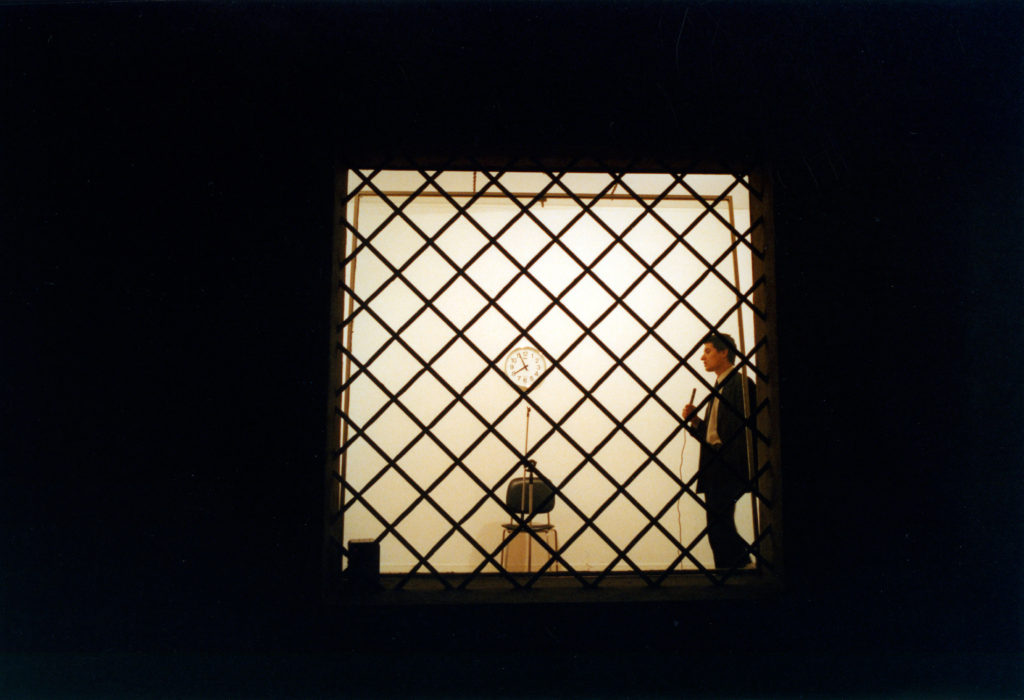 Municipal Gallery of Castel San Pietro Terme: Cesare Pietroiusti, Pensiero Unico, 2003
Back