Giancarlo Tonelli
Giancarlo Tonelli (Bologna, 1960) received the Italian Order of Merit for Labour in May 2018. In March 2013 he was appointed a Director of the Chamber of Commerce Industry Handicrafts and Agriculture of Bologna. Since November 2000 he has been the CEO of Confcommercio Imprese per l'Italia Bologna, of which the Bologna Association of Galleries is a member.


My favourite place of art in the Bologna metropolitan area? Without a doubt, the Church of Santa Maria Assunta in Riola di Vergato, designed by Finnish architect Alvar Aalto.
I clearly remember my amazement when, arriving from the winding roads leading from Bologna to the small towns that make our Apennines unique, I glimpsed a cross standing out behind a curve, apparently suspended in mid-air but in fact set solidly on its base: an essential, rigorous and simultaneously welcoming religious building.
Aalto masterfully represents what every religious building should be able to transmit: simple spirituality.
A place of worship and contemplation, the Church of Santa Maria Assunta fits perfectly in the surrounding landscape, its soft lines naturally accompanying even a single visitor (not necessarily a believer) toward its interior to find a space that turns completely around the altar, in a cleanliness of forms that "induces" contemplation.
Architecture that intrigues, fascinates and convinces even a lover of the most classical art … like me!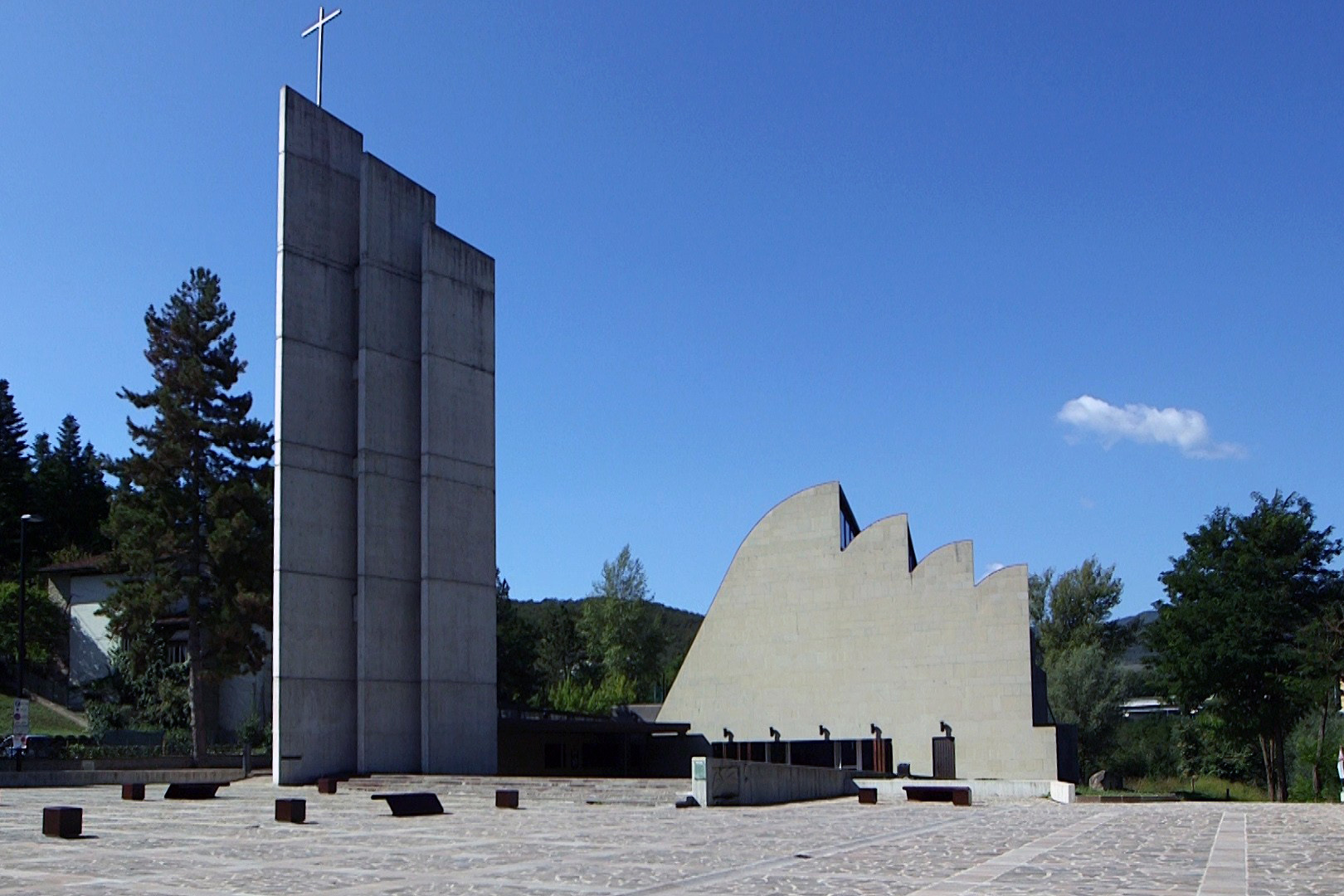 Church of Santa Maria Assunta, Riola (BO)
Architect: Alvar Aalto
Photo: Roberto Ronchi and Mara Corradi
Back