Ilaria Speri
Ilaria Speri is a curator and producer of exhibitions and publications. A correspondent at Il Giornale dell'Arte, she writes for books and magazines, and collaborates with the creative agency Boiler (Milan and Barcelona) in the development and management of exhibitions and research projects. Since 2013 she has been part of Fantom, a non-profit association dedicated to photography, visual arts and sound, coordinators of Arte Fiera's "Photography and Moving Images".


I am delighted to contribute to the Arte Fiera Observatory, especially after seeing two new and important exhibits by the great Italian photographer Vincenzo Castella, presented at Arte Fiera by Studio La Città, the historic Veronese gallery that shows his work in Italy.
Urban Screens, curated by Walter Guadagnini, was inaugurated ten days ago at the Reggio Emilia Synagogue as part of the European Photography project. The exhibit presents a series of large-format photos created by Castella starting in 2008, when his representation of urban spaces – the longest and best-known stage of his production – evolved into the iconography of vegetation in the history of art. A homage to pictorialism and to the optics used at the turn of the 20th century, which the artist collects and still uses to create his works.
The Synagogue is an ideal setting for these images of impenetrable and hypnotic vegetation – Castella's works find full expression in their dialogue with old, historic places, as they did in In linea d'aria, his show at the former Oratorio di San Lupo in Bergamo in 2013. As always, the black margins of the plates remind us that photography is a transcendental process, very important to the artist, transforming reality into image, surface, signifier.
The Reggio Emilia show accompanies Milano, the artist's solo exhibition at the Building Gallery until 27 April. Curated by Frank Boehm, it is an unprecedented anthology whose breadth and wealth of content make it fit for a museum. At the Gallery, a recent and promising addition to Milan's cultural scene, the viewer can contemplate Castella's entire history of research: in addition to a selection of urban and natural landscapes, there are also unpublished contact sheets of construction of the San Siro stadium, as well as his most recent work, presenting images and videos of Renaissance churches.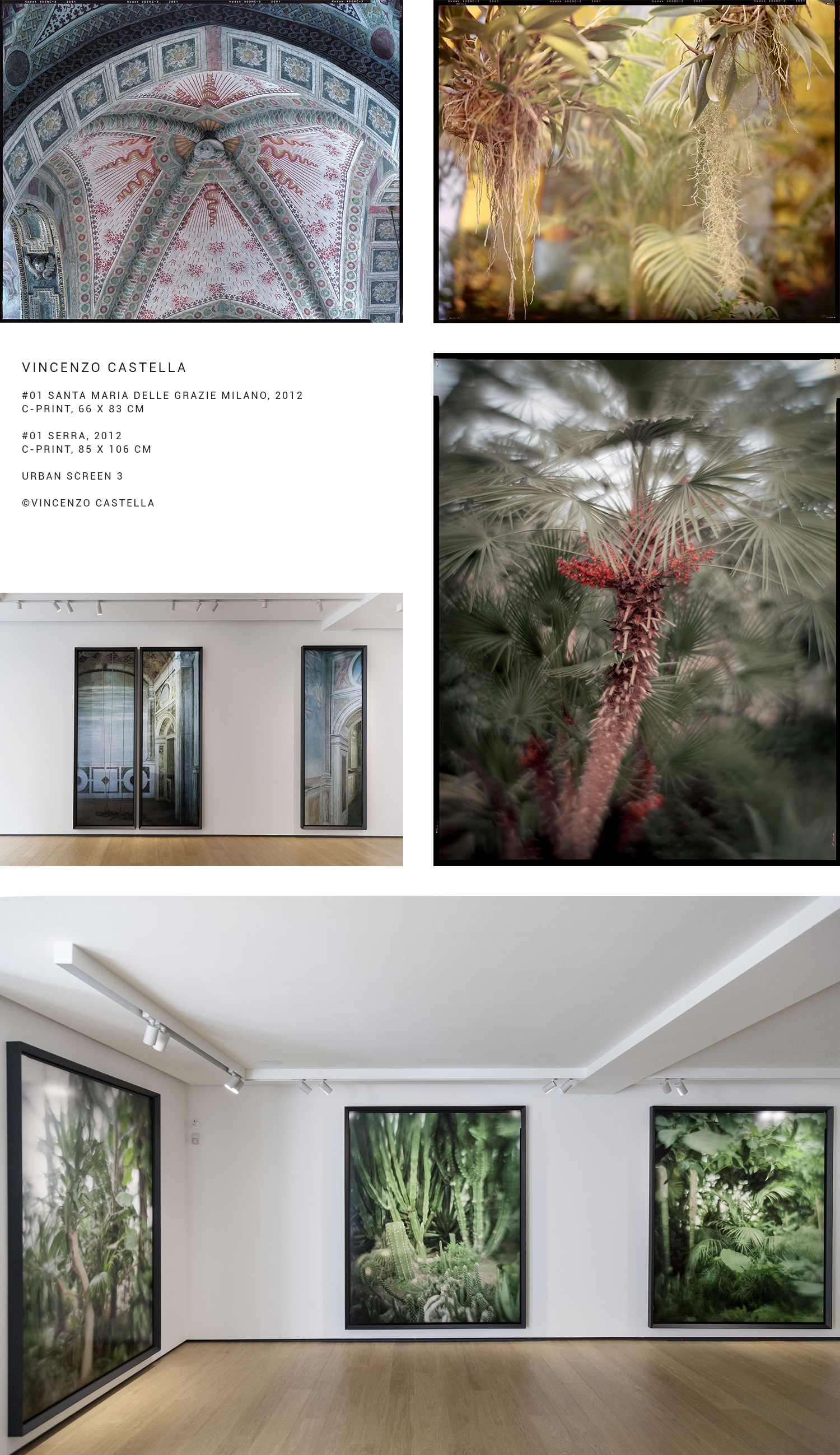 Back