Luca Vitone
The artwork of Luca Vitone (Genoa, 1964), began in the second half of the '80s. It focuses on the idea of the place, inviting us to recognize something we already know, defying the conventions of mutable, faded memory that characterize the present. His work explores the way places are identified through cultural production: art, cartography, music, cuisine, political associations, ethnic minorities. Vitone bridges the gap between the sense of loss of place characteristic of the postmodern and the ways in which feelings of belonging arise in the intersection of personal and collective memory. He reconstructs and invents forgotten paths to reconfigurate his own personal geography.
Since 2006 he has been teaching at the Nuova Accademia di Belle Arti in Milan.
Currently collaborating with Galerie Nagel Draxler, Berlin/Köln; Galleria Pinksummer, Ge- noa; Galerie Michel Rein, Paris/Brussels.
Photocredit: Jens Ziehe

A photo of our staff and artists at the party for the conclusion of Arte Fiera 2020.
Luca Vitone was one of the main performers in Oplà, the programme of performing activities curated by Silvia Fanti. At his suggestion, Dragan, Goran, Vesna, and Dusica were in the Halls from Friday 24 to Sunday 26 January and, behind the screens he had drawn, they read the palms, beans, and cards of people who were curious about their future.
Were you, the reader, curious, too?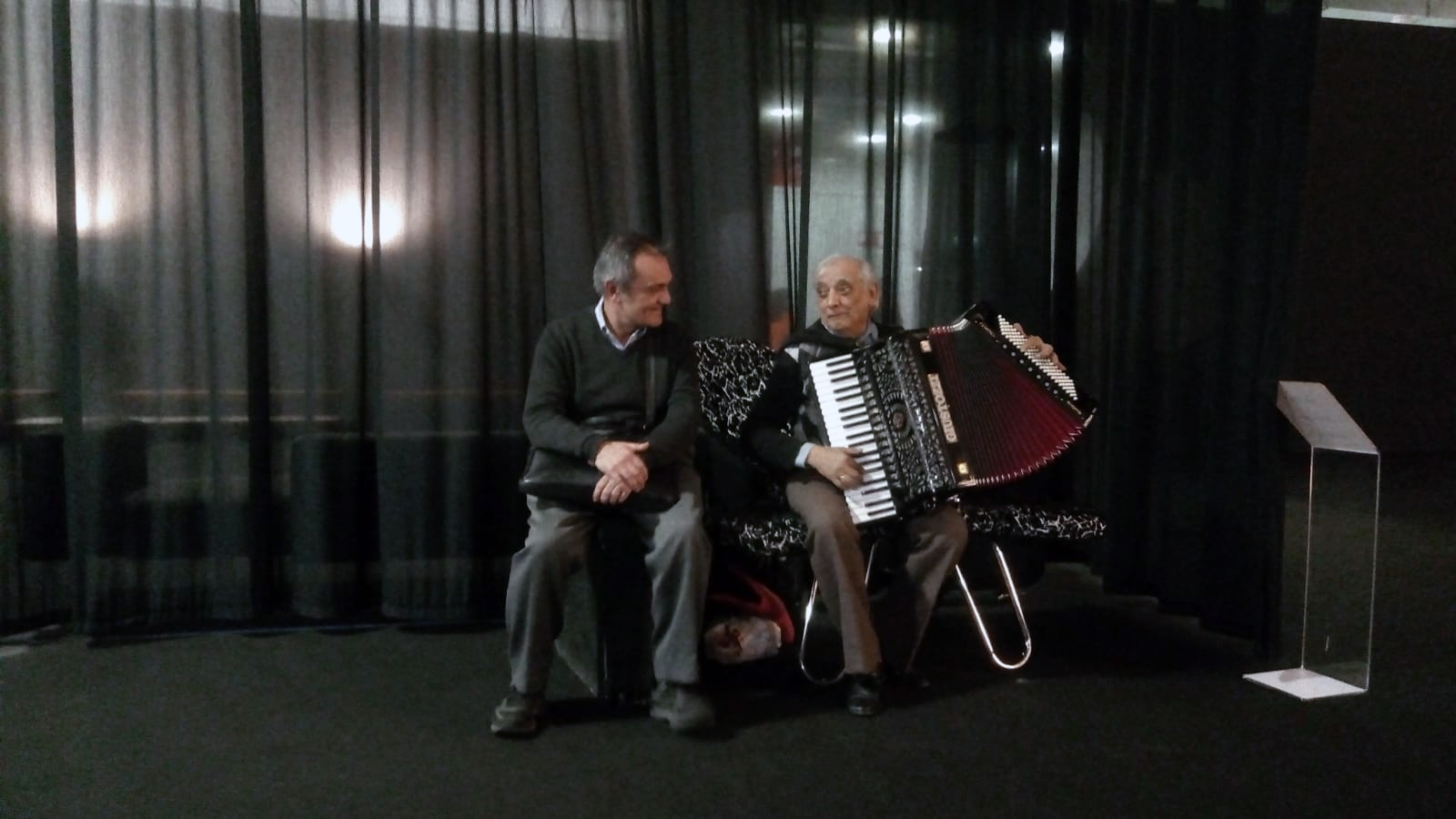 Luca Vitone and Dragan Nikolic "Devla, devla…" Bologna 24-26 January 2020 - Photocredit: Luca Ghedini
Back