Massimo Di Carlo
Massimo Di Carlo is Director of Galleria dello Scudo, established in Verona in 1968. A member of the advisory committees of numerous public exhibitions, he was President of ANGAMC – The Association of National Modern and Contemporary Art Galleries – for three consecutive mandates, from 2001 to 2013. Di Carlo is currently a member of Arte Fiera's Selection Committee.

Let's talk about Venice:
First of all, there's the on-going exhibition at the Emilio and Annabianca Vedova Foundation: Renzo Piano. Progetti d'acqua, curated by Fabrizio Gazzarri. Chosen by the famous architect himself, the projects look at architecture's relationship with water. Designed by Studio Azzurro, the immersive visual and acoustic mise-en-scène conducts visitors on a tour of the projects starting from 1984.
Then there's the long awaiting, and much needed, exhibition Osvaldo Licini at the Peggy Guggenheim Collection. Curated by Luca Massimo Barbero, the exhibit is a welcome investigation of the work of a visionary artist, who deserves serious critical reappraisal. On my visit, I saw extraordinary works, many reappearing in public for the first time in years.
Finally – even if not modern or contemporary art – there's the Tintoretto exhibition at the Doge's Palace and Accademia Gallery. The power of depiction and freedom of expression of this Venetian master point to a clear link with some forms of experimentation today, and even earlier during the second half of the last century. The expressive genius of Emilio Vedova is a clear example.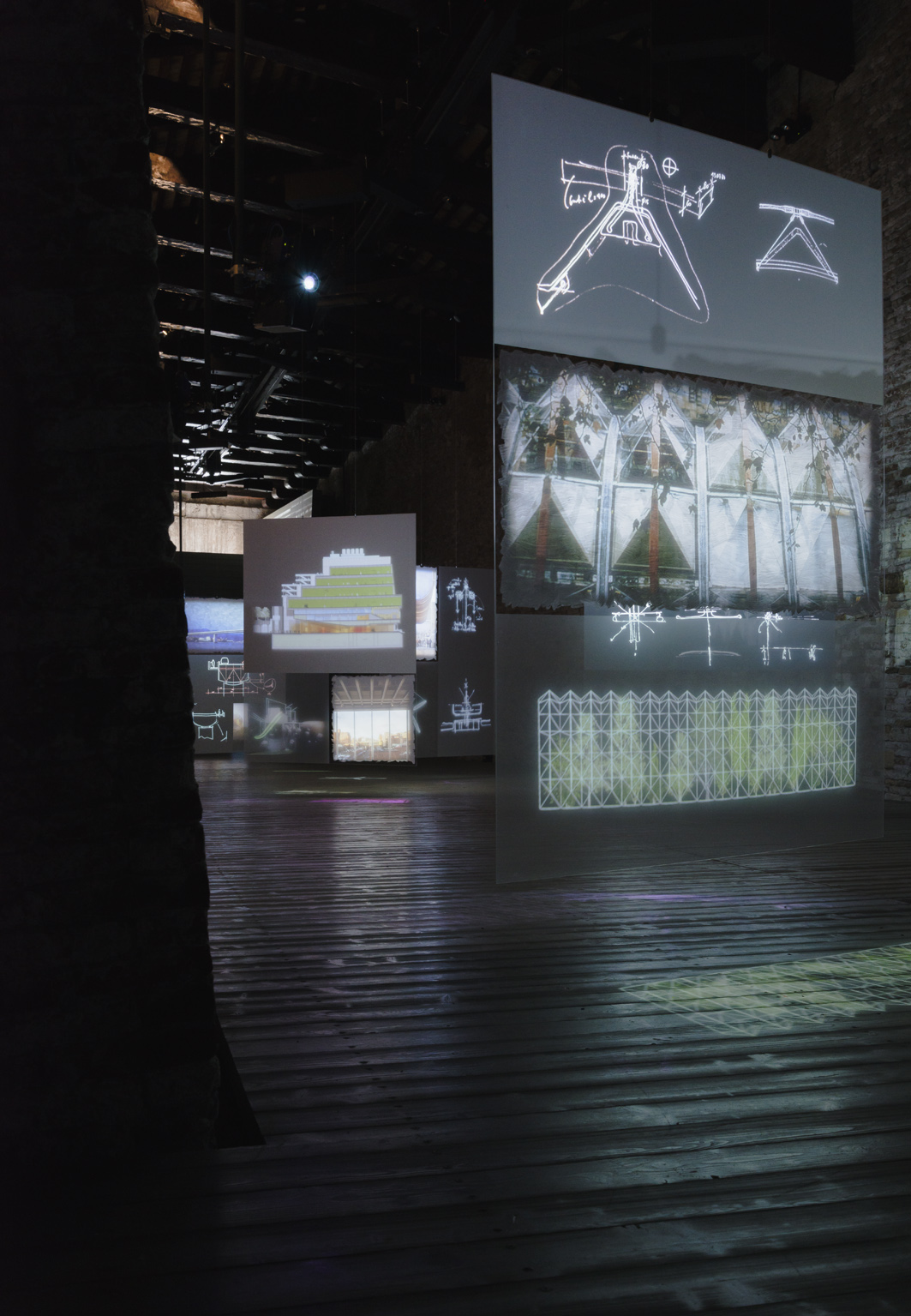 Detail of the staging of "Renzo Piano. Progetti d'acqua", Fondazione Emilio e Annabianca Vedova, Magazzino del Sale, 24 May 2018 - 06 January 2019. Photo Paolo Utimpergher, Venice
© Fondazione Emilio e Annabianca Vedova, Venezia
Back