Stefano Collicelli Cagol
Stefano Collicelli Cagol (b. Padova, 1978) is the curator of the Rome Quadrennial and teaches in the 2nd Level Specialising Master's programme in Design for Arts at the Politecnico of Turin. An expert in the history of exhibitions, he received his PhD from the Royal College of Art in London in 2014.
Photo Dario Muzzarini

Emilia-Romagna is a region that is aware of its value, and the generosity of its institutions, organizations, and people working here remind me of the capacities engraved in a landscape and in its history. When I'm here to do research as the curator of the Rome Quadrennial, I meet artists, curators, gallery owners and collectors: Emilia-Romagna has the unique ability to open the secrets of its past to visions of the present. It offers not only the rarefied atmospheres of Michelangelo Antonioni and the famous photographs of two masters like Luigi Ghirri and Guido Guidi, but also works by three artists making a name for themselves in the collective imagination of young Italians. These three masters, who lived in Ferrara in the early 20th century, were recently the subject of shows in Parma and Ferrara. Works by Giorgio De Chirico and Alberto Savinio, the two brothers who built a bridge between the avant-gardes in Italy and France, were recently shown at the Fondazione Magnani Rocca in Parma in an exhibition that reconsidered their links and myriad interests. On the other hand, Filippo De Pisis, a prolific and visionary artist who extolled both refined and carnal moments of everyday life, was the subject of a retrospective at the Padiglione d'Arte Contemporanea in Ferrara. Immeasurable artists whose ability to write interlaced with their ability to create by means of colours, De Chirico, Savinio and De Pisis remind us of the potentials of art and of the need to continue to question it.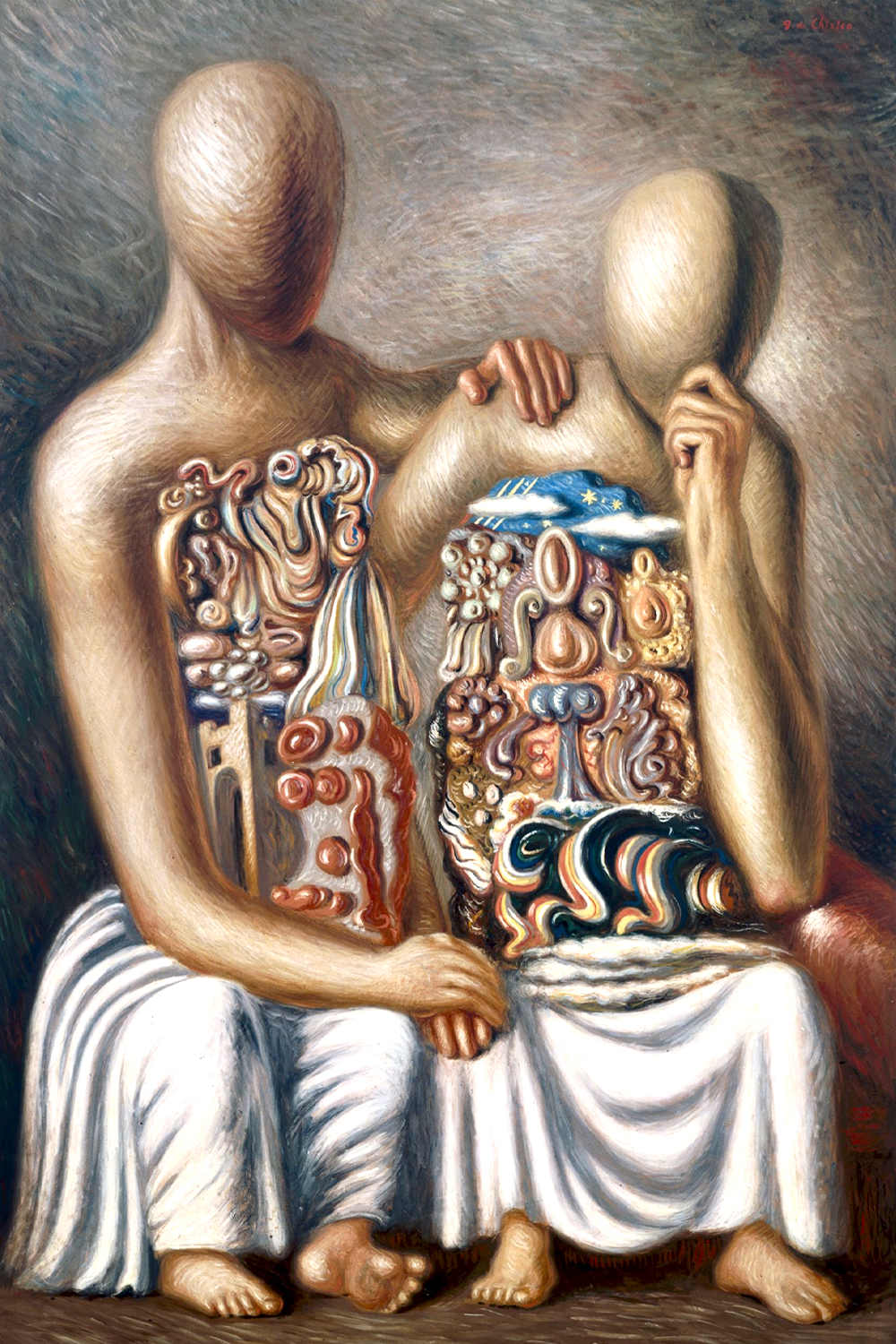 Giorgio de Chirico, Le consolateur, 1929, oil on canvas
Barilla Collection of Modern Art, Parma. © Giorgio de Chirico, by SIAE 2019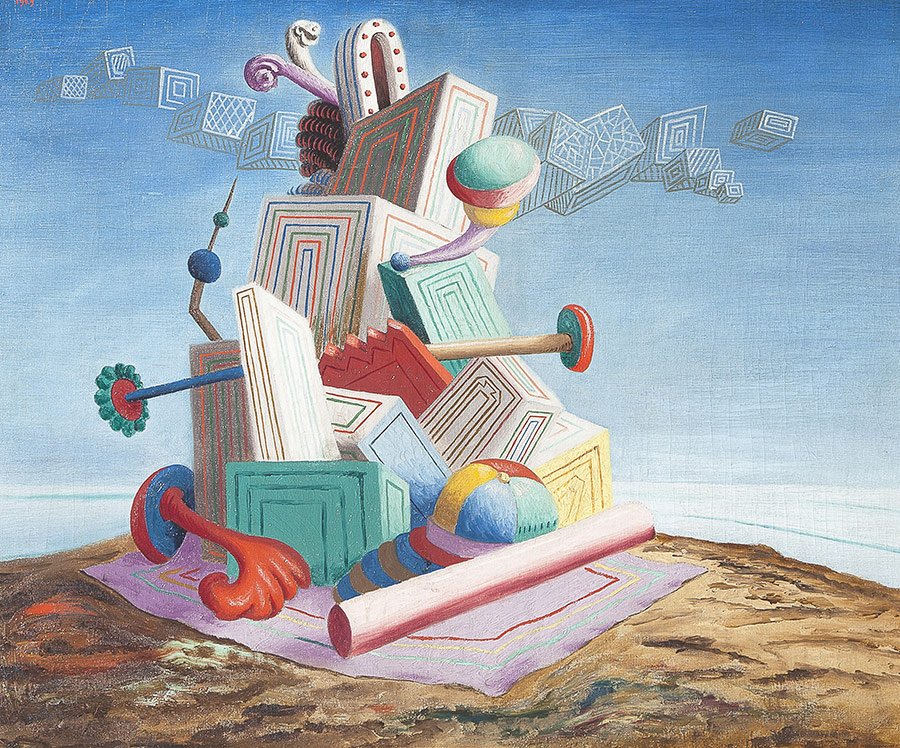 Alberto Savinio, Tombeau d'un roi maure, 1929, oil on canvas, 65 x 80 cm.
Artistic heritage of the Unipol Group Alberto Savinio, by SIAE 2019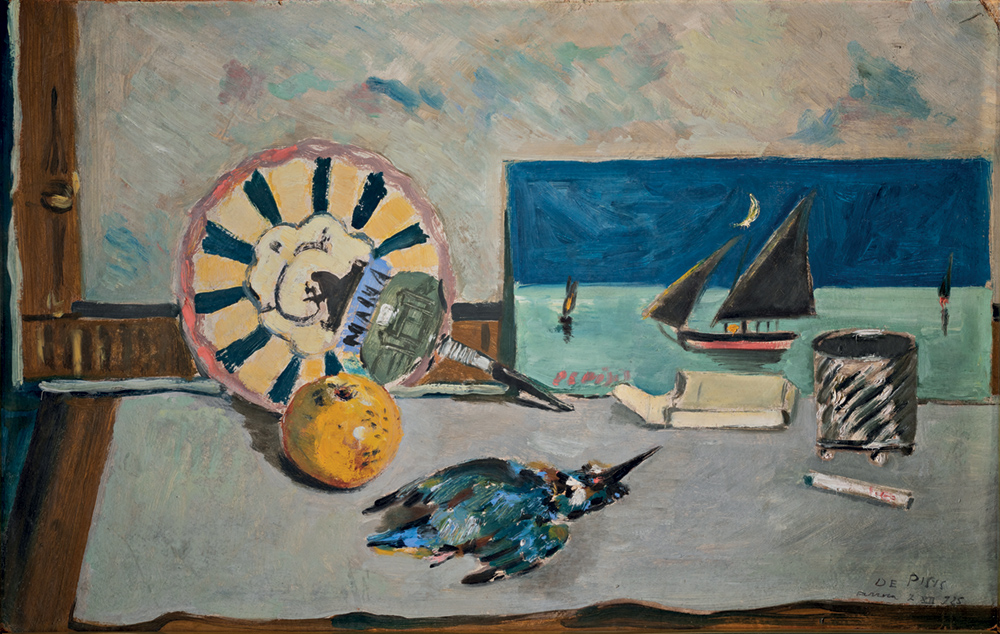 Filippo de Pisis, Natura morta col martin pescatore, 1925
Ferrara, Museum of Modern and Contemporary Art "Filippo de Pisis"
© Modern and Contemporary Art Galleries of Ferrara, photo Luca Gavagna © by SIAE 2019
Back