Massimo Cirulli
Massimo Cirulli began his collection in the early '80s in New York by frequenting the NY art scene with his wife Sonia. In 1984 they created the Massimo and Sonia Cirulli Archive to present 20th century Italy and its art. In the following 30 years they organised numerous exhibitions and issued many publications based on material from their Archive. In February 2015 they formed the Foundation that bears their name, located in a building designed by Castiglioni Architects in 1960, with distinct architectural references to the history of Italian design.
Works from the Massimo and Sonia Cirulli Foundation were exhibited at Arte Fiera 2019 in "Solo figura e sfondo", the first show in the Courtesy Emilia-Romagna series, curated by Davide Ferri.


After I had formed the Foundation I intended to put the acquisition of art in stand-by for a while. But sometimes things happen that just can't be controlled…
Last year, at Arte Fiera 2019, I lent a few of our works for the exhibition "Solo figura e sfondo." The day before the inauguration I went to preview the exhibit and, as I left, a stand attracted my attention.
It exhibited an amazing work by Mario Sironi. Not just any work, but one of his very rare photo collages, possibly the only large-scale one he ever created: 140 x 70 cm. Magnificent and powerful, from 1934.
I just couldn't resist, and so, after haggling a while, I bought it. Now it will be included in the exhibition we're organising with the Foundation for Casa Italiana Zerilli-Marimò at New York University.
This story confirms once again that art enters arrogantly, without knocking, and that when it calls it's impossible to resist. A sort of Homeric siren, but with much sweeter effects.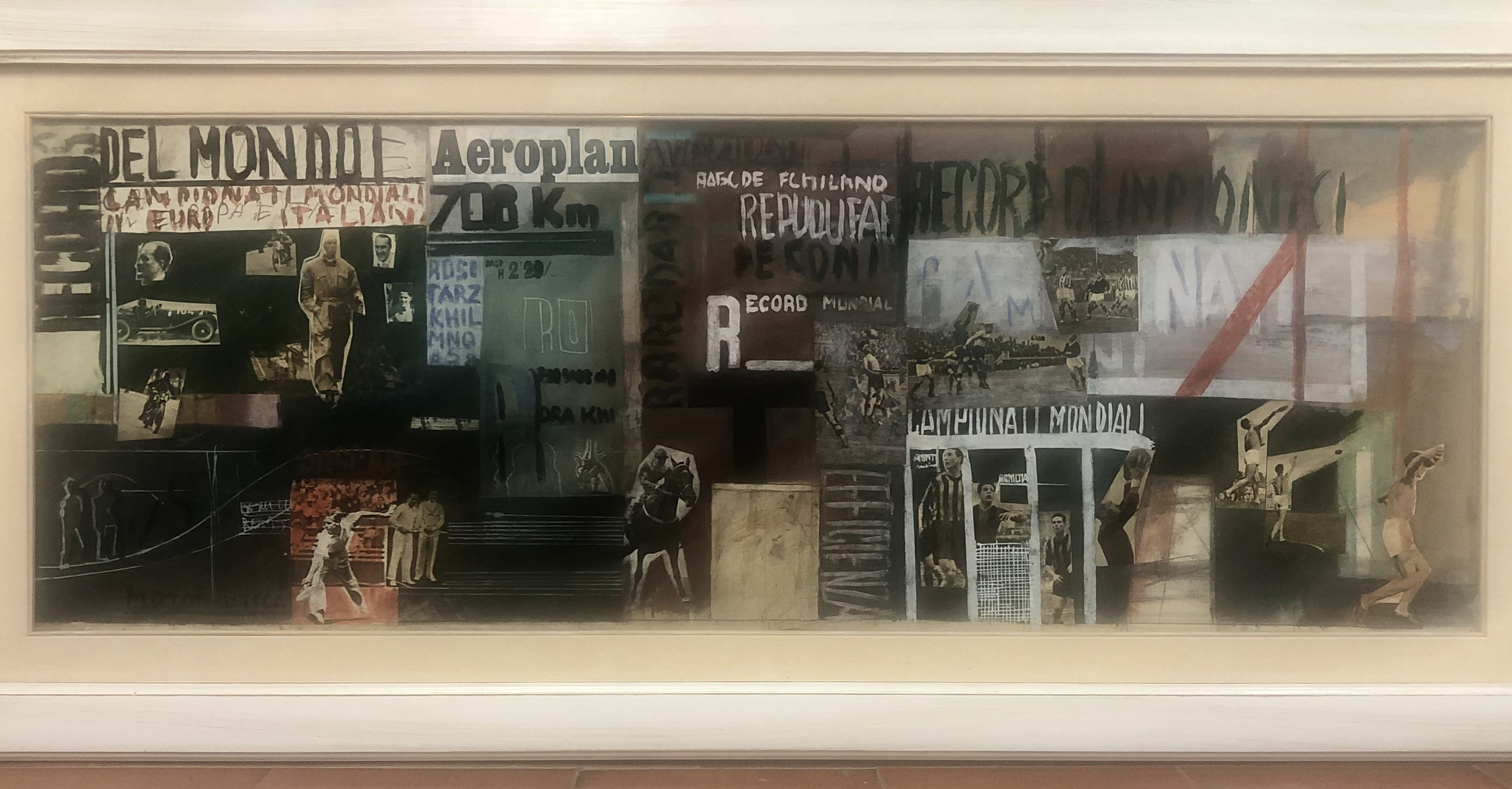 Mario Sironi, 1934, photocollage, 140x70cm
Back