Mauro Stefanini
Mauro Stefanini became a collector because he is passionate about art. Bolognese by birth, he founded the Open Art Gallery in Prato (where he has lived for over 40 years) in 2000. Entrepreneur by profession and gallery owner by calling, he has been the Chairman of the A.N.G.A.M.C. (National Association of Modern and Contemporary Art Galleries) since 2016. Now in his second term, to expire in 2022, his goal is to complete the Association's expansion programme commenced during his chairmanship.


I have a visceral relationship with Bologna and Emilia-Romagna, and spend my free time in the Bolognese Apennines – choosing it as my buen retiro.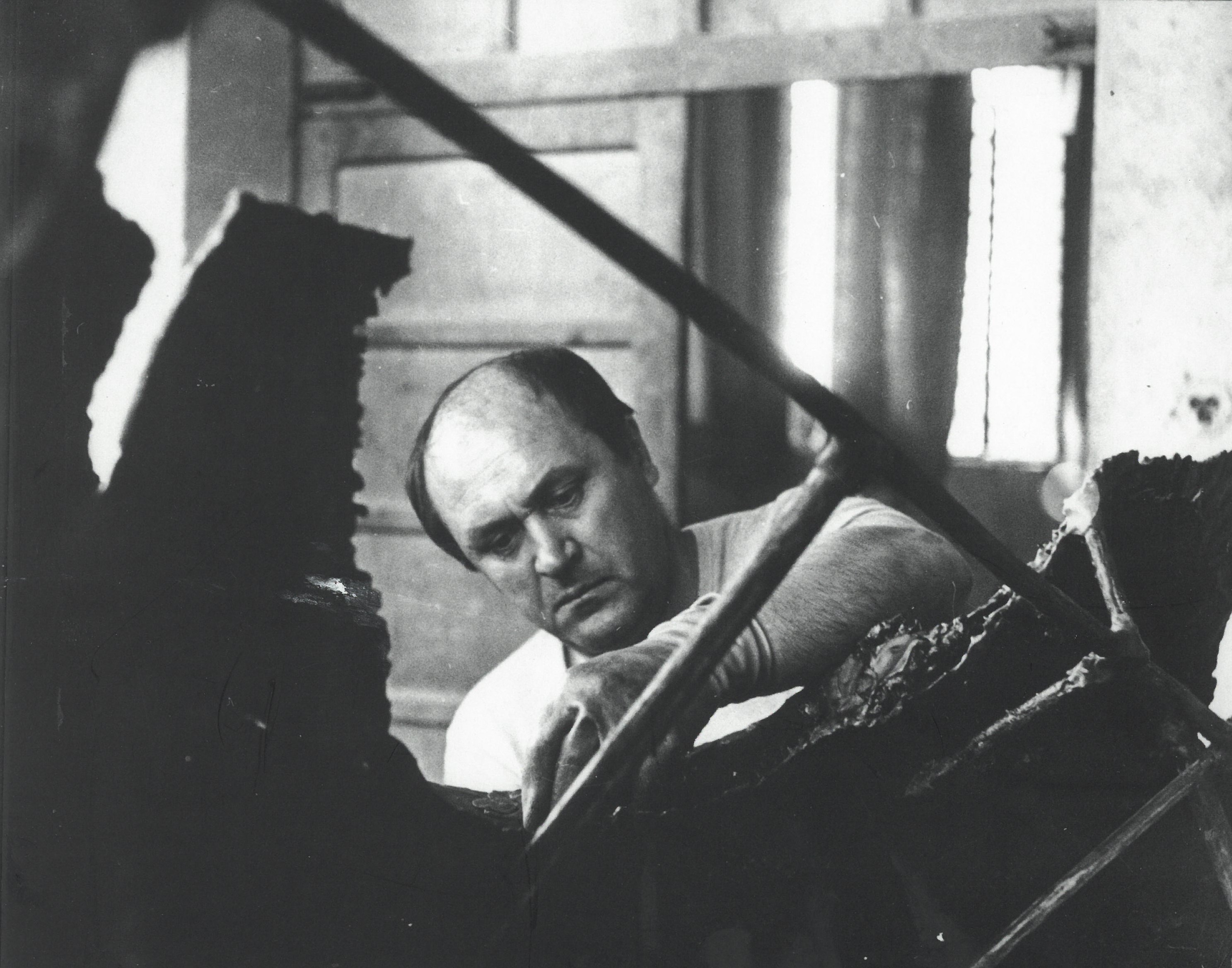 Quinto Ghermandi at work in his foundry, 1969. Photo Erhard Wehrmann
Quinto Ghermandi (1916-1994), another Bolognese, from Crevalcore, is a sculptor whose works I am very passionate about. Neglected by the market despite participating in the Venice Biennial 4 times (from 1950 to 1966), once in the Rome Quadriennal (1965) and once in Kassel for Documenta (1964), Ghermandi was an informal sculptor of international renown who took flight in the foundry, "surrounded by the exciting din of the machines, the sparks of the furnaces," giving bronze leaves a lightness that transforms their essence.
Located in front of Porta Modena in San Giovanni in Persiceto, Bologna, the 1972 sculpture Largo gesto per un massimo spazio, with its perfectly charming title, is a splendid example of his informal art. Ghermandi created large-scale works, convinced that his sculptures needed to dialogue with the spaces that received them.
Now, three years after the centenary of his birth, I hope the City of Bologna may finally pay him the tribute he deserves, showing the general public the many works of a major Italian informalist sculptor from the post-war period.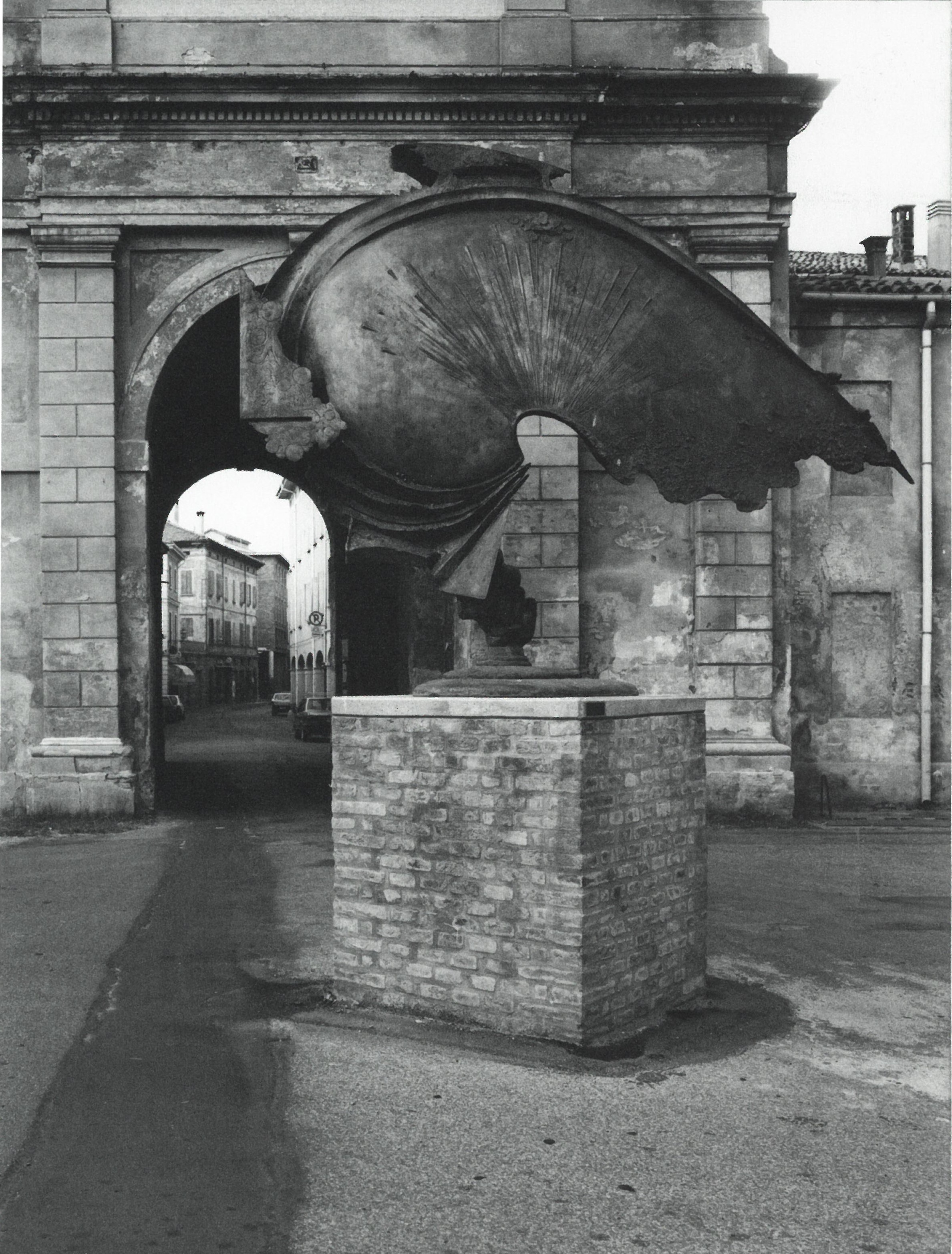 Largo gesto per un massimo spazio, 1972, Porta Modena, San Giovanni in Persiceto (BO). Photo Daniele Lelli
Finally, I would like to mention a wonderful show that closed in March 2019: a homage to Jean Dubuffet, an artist who I am particularly fond of, at the Fondazione Palazzo Magnani in Reggio Emilia. Curated by da Martina Mazzotta and Frédéric Jaeger, Jean Dubuffet – L'arte in Gioco presented the diversified output of the father of Art Brut in great detail, emphasising the creativity and eclectic fantasy of one of the 20th century's outstanding artists.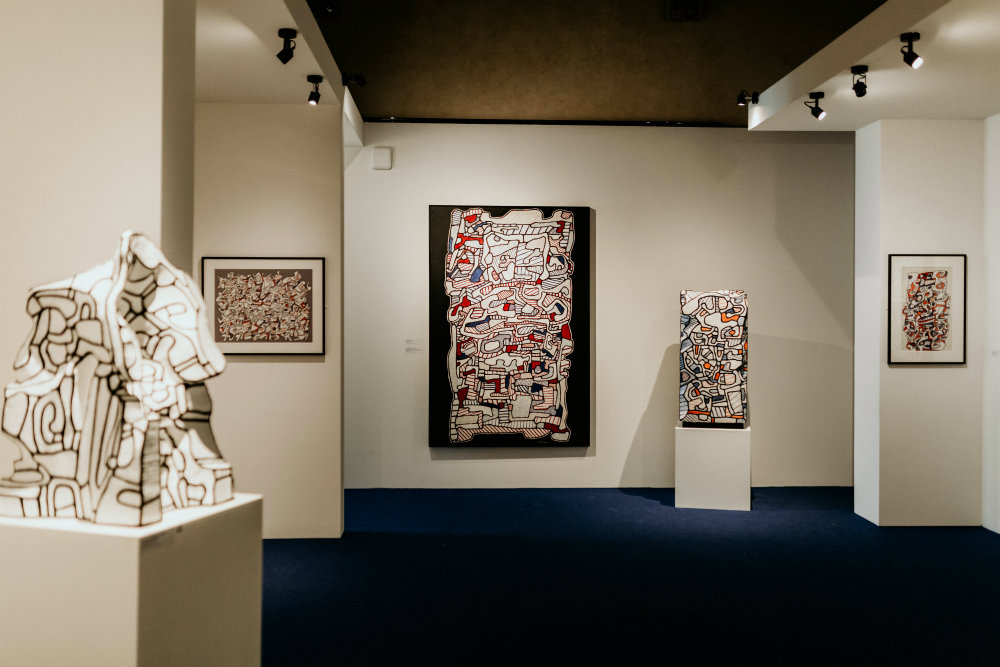 View of the Jean Dubuffet show – L'arte in Gioco, Fondazione Palazzo Magnani, Reggio Emilia, 17 November 2018 - 3 March 2019 (Source 24Emilia.com)
Back