Patrizia Raimondi
Patrizia Raimondi has directed the Galleria L'Ariete artecontemporanea in Bologna since 1983. The gallery presents Italian and foreign artists in dialogue with recent generations of authors through conceptual and stylistic relations. She has always been committed to discovering and promoting young artists by means of public and private projects and support for the production of works and videos. From 2004 to 2017 she was the president of the National Association of Modern and Contemporary Art Galleries (ANGAMC).


I have three memories that I'd like to share.
They're illuminated by a special light, at a time when a different perception of things and of life during this pandemic should make us reflect on the importance of the ecosystem.
The first is my visit to Julian Charrière's show "All We Ever Wanted Was Everything and Everywhere" at Mambo. I was struck by the artist's profound, clear and poetic contemplation of the "invisible forces that mould the landscape" over time – the work of nature but also of man – through images, objects and videos that impart both the beauty of the environment and the slow erosion that consumes it.
The second is the "Anthropocene" project at Mast, devoted to man's ecological footprint: images of great fascination, of nature that has been desecrated but that still towers mightily above us.
Lastly, the combined sense of "loss" and "presence" that I sensed in these two extraordinary shows merges in my memory with the atmosphere that engulfed me in the Nordic Pavilion of the 2019 Venice Biennial, where Finland, Norway and Sweden presented "Weather Report: Forecasting Future," an exhibit on the need to "renegotiate existing interspecies relations to imagine a future." By inverting the natural relationship between infinitely large and infinitely small, the exhibit was an urgent metaphor for our fragility.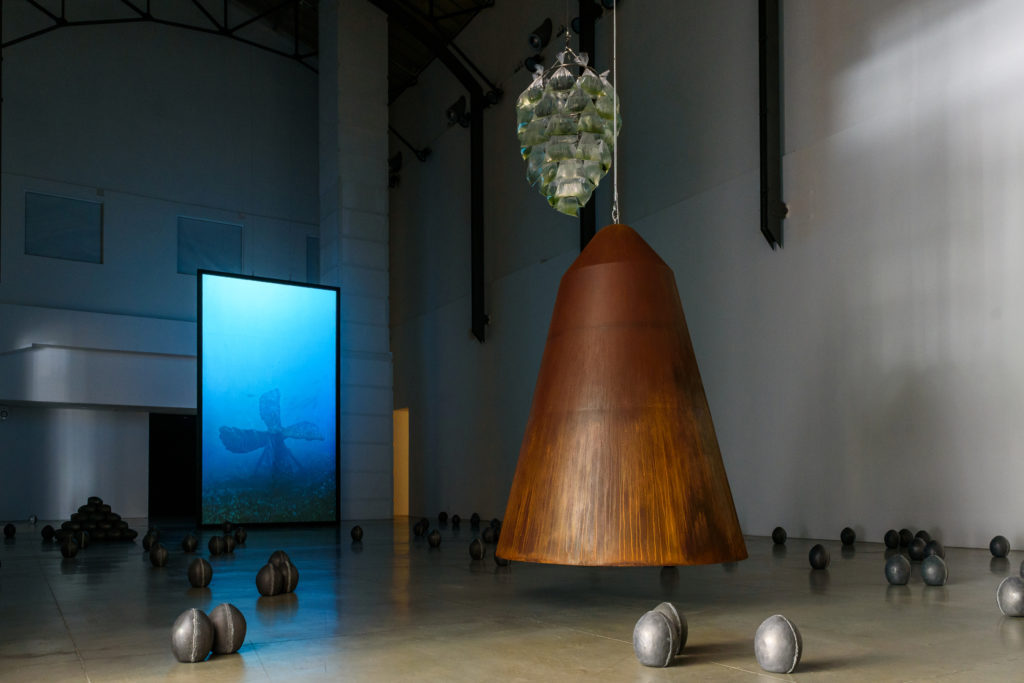 Julian Charrière's show "All We Ever Wanted Was Everything and Everywhere", at MAMbo
Back