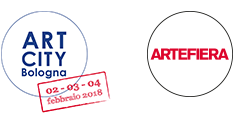 ART CITY Bologna returns from 2 - 4 February 2018. This programme of exhibitions, events and special initiatives scheduled to coincide with Arte Fiera is promoted by Municipality of Bologna together with BolognaFiere and coordinated by the Area Arte Moderna e Contemporanea of Istituzione Bologna Musei.
The sixth edition of ART CITY Bologna has redefined its curatorial format. The new Artistic Director, Lorenzo Balbi, has developed a programme of ten events and one special project: site-specific monographic shows of a single artist, each designed by a curator for a venue not usually open to the public.
ART CITY's Special Project is Tunguska Event, History Marches on a Table. Held in the former GAM spaces adjacent to the trade-show grounds, this exhilaratingly subversive performative show is the brainchild of Vadim Zakharov to mark the centennial of the Russian Revolution. Nearby, in the Esprit Nouveau Pavilion the temporary exhibition by Katarina Zdjelar is centred around her video Into the Interior, shot at the Royal Museum of Central Africa (RMCA) in Belgium, perhaps the only explicitly colonial exhibition in the world, which closed its doors in 2013. Moving to the old city centre, visitors can see: La malattia del ferro, the video-installation created by Yuri Ancarani during the shooting of the film Piattaform Luna - on show in the Santa Maria dei Carcerati Chapel in Palazzo Re Enzo; Transan- atomy, an exhibition by Roberto Pugliese looking at the hybridization taking place between man and machine at the Archiginnasio's Anatomy Theatre; at the Museo della Musica, ABCDEFG by Jacopo Mazzonelli, centred on the alphabet of sounds represented by music signs; at Palazzo De' Toschi, headquarters of Banca di Bologna, the first solo show in Italy of Erin Shirreff containing a core of works never seen before. Via Zamboni, the hub of Bologna's University district, is the site of three ART CITY projects: The Grand- father Platform, a walkable installation designed by Luca Pozzi for Palazzo Magnani, headquarters of the bank Unicredit; the Home Movies public art installation that turns the street and porticoes into an original backdrop for images projected at a series of different speeds; and Alessandra Messali's incursion of Bologna's astronomy museum, Museo della Specola. In the same part of town, the Collegio Artistico Venturoli hosts Animal Companion and Telepathic Elegance, a performative workshop by Hana Lee Erdman for the The Intensive Curses cycle, co-produced by Arte Fiera for the Polis section. The ART CITY programme concludes at the Dynamo bicycle station with B-wall, a mural in the depot's entrance by CT (Matteo Ceretto Castigliano).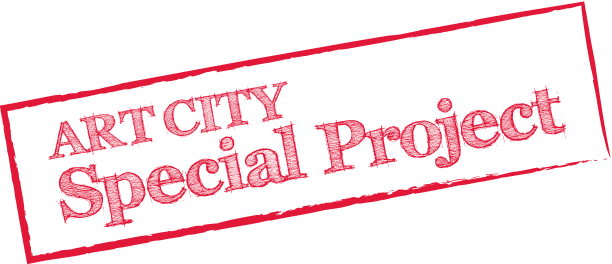 Vadim Zakharov
Tunguska Event, History Marches on a Table
Ex GAM | Piazza Costituzione 3
2 - 3 - 4 febbraio 2018 | venerdì e sabato ore 19, domenica ore 17
performance (posti limitati)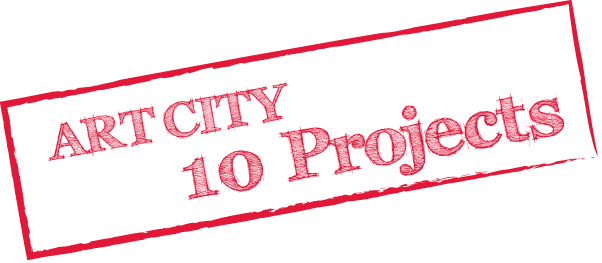 Katarina Zdjelar
Ungrammatical
A cura di Lorenzo Balbi
Padiglione de l'Esprit Nouveau | Piazza Costituzione 11
1 febbraio - 18 marzo 2018
mostra
Yuri Ancarani
La malattia del ferro
A cura di Eva Brioschi
Cappella di Santa Maria dei Carcerati | Palazzo Re Enzo | Piazza Maggiore
30 gennaio - 11 febbraio 2018
installazione video
Jacopo Mazzonelli
ABCDEFG
A cura di Chiara Ianeselli
Museo internazionale e biblioteca della musica | Strada Maggiore 34
30 gennaio - 25 febbraio 2018
installazione
sabato 3 febbraio ore 21 live performance di Matteo Franceschini
Erin Shirreff
A cura di Simone Menegoi
Palazzo De' Toschi | Piazza Minghetti 4/d
2 febbraio - 4 marzo 2018
mostra
Luca Pozzi
The Grandfather Platform
A cura di Maura Pozzati
Palazzo Magnani | via Zamboni 20
2 febbraio - 30 marzo 2018
installazione
STREET/FRAMES
A cura di Giuseppe De Mattia + Home Movies
via Zamboni
1 - 28 febbraio 2018
installazione
Hana Lee Erdmann
Animal Companion and Telepathic Elegance
Fondazione Collegio Artistico Venturoli | via Centotrecento 4
A cura di Chiara Vecchiarelli con Galerie (Simon Asencio, Adriano Wilfert Jensen)
2 - 3 - 4 febbraio 2018
performance in forma di workshop
CT (Matteo Ceretto Castigliano)
B-wall
A cura di Claudio Musso e Fabiola Naldi
Dynamo velostazione di Bologna | via Indipendenza 71/z
opera murale in permanenza nel 2018
Roberto Pugliese
Transanatomy
A cura di Felice Moramarco
Teatro anatomico dell'Archiginnasio | Piazza Galvani 1
1 - 18 febbraio 2018
installazione
Alessandra Messali
Lo Slancio
A cura di Giulia Morucchio e Irene Rossini
Museo della Specola | via Zamboni 33
2 - 3 - 4 febbraio 2018
incursione museografica (posti limitati)
artcity.bologna.it
#ArtCityBologna