The 'ContemporaryYoung' prize was launched by Young Entrepreneurs of Confindustria Emilia for the first time at Arte Fiera in 2015. The award is open to all under 40 artists who will exhibit at Arte Fiera 2019, regardless of the expressive technique, with a work of art focusing on the theme of "Doing", "Projecting", "Creating" and "Work".
The Young Entrepreneurs of Confindustria Emilia will buy the winning artwork, which will become part of the Group's collection. The goal is to create, over time, an artistic fund of the Association dedicated to young artists in cooperation with Arte Fiera.

ACQUISITION AND MOTIVATION
Artist Alberto Scodro, presented by the gallery CAR DRDE of Bologna, is the winner of the 4th edition of the #ContemporaryYoung Award, organized by the Young Entrepreneurs Group of Confindustria Emilia and launched for the first time during Arte Fiera 2015.
The winning artwork entitled "Santa Maria" was chosen by a jury chaired by artist Sissi and made up of the Chairman of the Young Entrepreneurs Group of Confindustria Emilia Michele Poggipolini, Marco Arletti, Enrica Gentile, Andrea Pizzardi and Enrico Zuffellato representing the Young Entrepreneurs, as well as Andrea Maioli, in charge of Culture and Events at the daily newspaper Il Resto del Carlino and Alberto Ferrari, General Manager of Banca di Bologna. The choice was made from 20 works presented by artists under 40 who tackled the theme: "Art is Work - Is Work Art?".
"With his creative study researching, investigating and challenging several different metals using a smelting process, the artist has created a unique and profound work", explained Michele Poggipolini.
Born in Marostica in 1984, Alberto Scodro studied restoration and visual arts at Venice's IUAV. Today he lives and works between Nove (Vicenza) and Brussels.
The winning artwork was purchased by the Young Entrepreneurs Group and will become part of the private collection of the Group, which aims with time to set up its own artistic Association Foundation with a view to patronizing young artists.
"The support of the Young Entrepreneurs is extended to all artists who year after year put themselves on the line by submitting their work for the award. The enthusiasm of the participants is a stimulus for us to continue to promote the creativity of young artists in coming years ", Michele Poggipolini confirmed.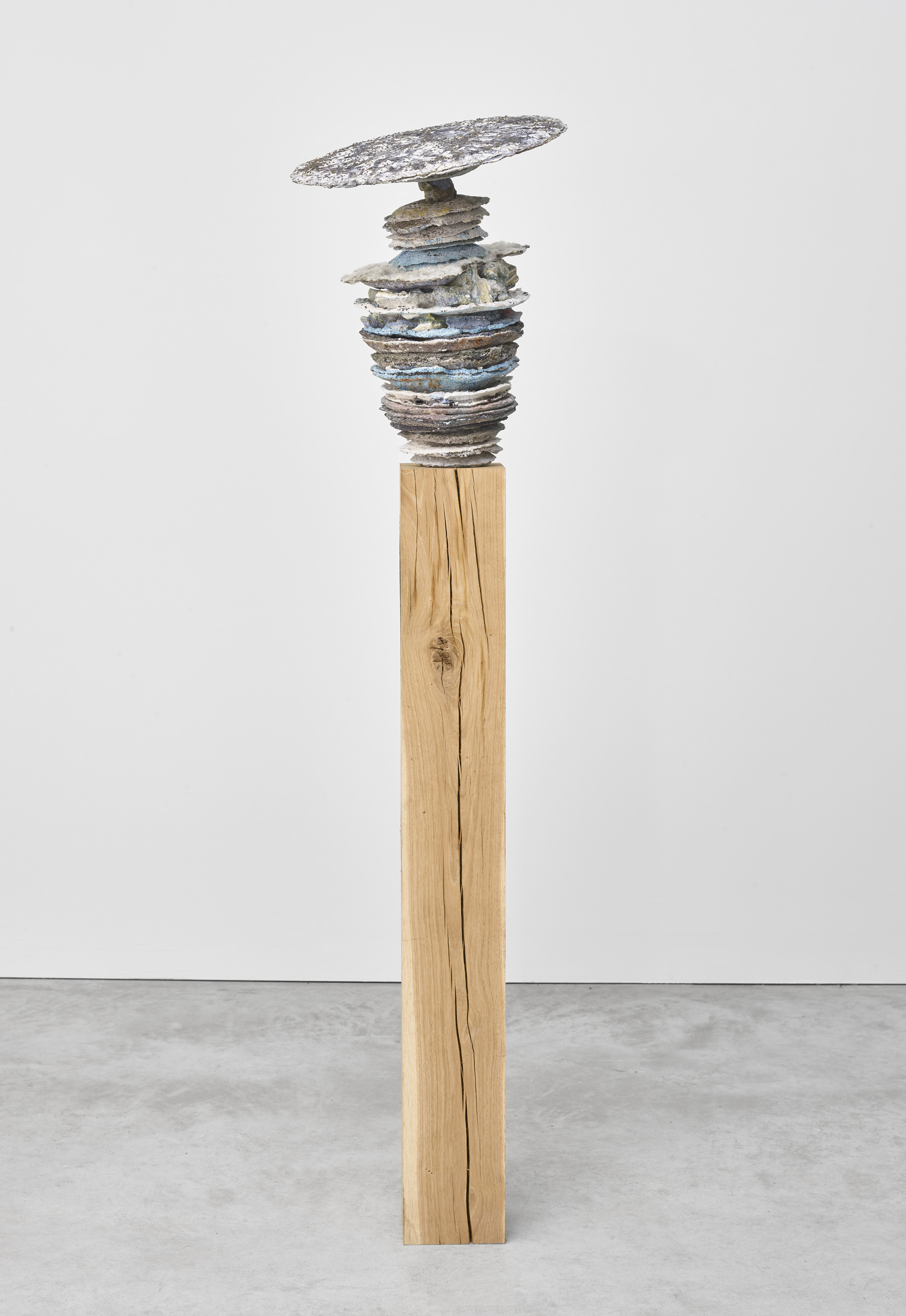 Santa Maria, 2017
courtesy CAR DRDE Bologna