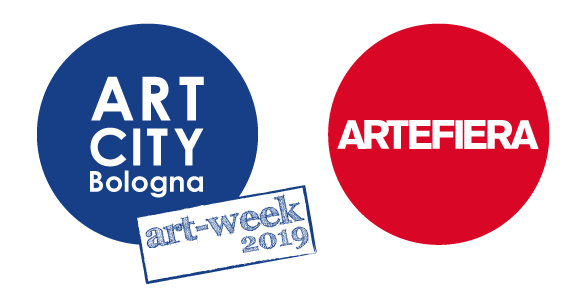 Scheduled from 1 – 3 February 2019, the seventh edition of ART CITY Bologna presents a series of exhibitions, events and special initiatives promoted by the Municipality of Bologna in collaboration with BolognaFiere on the occasion of Arte Fiera.
Coordinated by Area Arte Moderna e Contemporanea of Istituzione Bologna Musei, under the guidance of Lorenzo Balbi, Artistic Director of MAMbo - Museo d'Arte Moderna di Bologna, ART CITY Bologna offers a high profile cultural programme on the occasion of the art fair.
The major new feature of this edition is its longer duration: in addition to the traditional 3-day 'week-end', the programme has been extended to a full art week starting from 25 January in a lead-up to the opening of Arte Fiera.
The experimental format of last year will be continued with a main programme featuring a special event and a series of monographic curatorial projects – exhibitions, installations and performances – presenting a vast range of contemporary artistic practices.
ART CITY Bologna also has a section called ART CITY Segnala including over 70 events put on by the city's cultural operators, among them public and private institutions, modern and contemporary art galleries, artist-run spaces, non-profit initiatives, and fringe players.
The many links between art and cinema are once again explored in the ART CITY Cinema section in a programme curated by Fondazione Cineteca di Bologna. Sreenings will take place at the Cinema Lumière.
Last but not least, one of the most popular events: ART CITY White Night on Saturday, 2 February when many ART CITY Bologna venues, galleries, independent exhibitions, historic palazzi and shops will remain open until midnight.
TO FIND OUT MORE
artcitybologna@comune.bologna.it; tel. +39 051/6496611